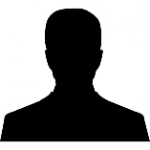 https://ultracoredistribution.co.uk/

Cheap Laptops Birmingham
Refurbished Laptops Birmingham
Refurbished Desktops Birmingham
Gaming Computers Birmingham

01212706062
info@ultracoredistribution.co.uk
ULTRACORE DISTRIBUTION 1A UNIT 12 TAME VALLY BUSINESS CENTRE B77 5BY

Here at Ultracore Distribution we pride ourselves on selling Refurbished, New, Custom and Gaming PC's and Laptops and all accessories. We offer warranty on all purchases and can give expert advice. Buying from Ultracore Distribution leaves you safe in the knowledge you are dealing with experts in the industry and you will know you are in safe hands, before and after purchase.